NICHOLAS JONAS
Dear God === Click Picture
If you have heard this song, you know it is great, Nicholas Jonas hear the new song "Dear God" It is Great Also, we are going to be keeping this up so you can purchase the new CD for gifts and holiday stocking stuffers, this would make a great gift for any family. A Free Song From Nicholas Jonas Nicholas Jonas is offering his original song Joy To The World (A Christmas Prayer), which will appear on his debut solo CD, releasing in early 2005, as a free Christmas treat. If you have Windows Media 8 or better, visit BuzzPlant to listen to this beautiful
song from this incredibly talented Nicholas Jonas.
↓ ↓ ↓ CLICK TO BUY ↓ ↓ ↓ ↓ ↓ ↓ ↓ ↓

Letter from Nicholas Jonas

Dear friend,

I wanted to thank you for doing the work that you are doing for

the Lord. Last year I had the privilege to have many Christian

radio stations playing my Christmas song, "Joy to the World

(A Christmas Prayer)", last year. It was amazing to see how

many people were touched during Christmas. Christian Radio

allowed that song to get out there and I really appreciated it.

This year I got the chance to record an actual full CD with INO
and the first song we're sending out to radio is called "Dear
God." It is a song that really impacted me and I hope will impact
many others. It is a prayer to God from my heart. It talks about
all of the things that are going on around the world. If we just
go to the Lord, like a child, He will help us. My favorite line in
the song is "I think I see a rainbow from behind the clouds,
and I hear you now. Dear God." Everybody needs to know
that God is there for them.

My goal for this record is to touch people's lives. I would love
to see people come to the Lord. So many people are hurting
and lost. I just hope that they find hope through this song.
I would love to hear from you, please stop by my website at
www.nicholasjonas.com. I can't wait to see what happens
this next year!
Keep shining,
Nicholas Jonas



Please order Nicholas Jonas Music, his CD it is a great Gift for people of all ages. God Bless You, Falcon Better Tomorrows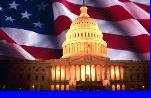 Please Remember to Pray for our Troops, Lets not forget to do that……Please Pray for our President, the offices surrounding that job in congress. Please Pray for our Senator's, regislators, and Congress parsons. Please Pray that our church leaders.
Clicking the Pic will take you to the Presidential Prayer Team We-Site.
Never Underestimate The Power
JESUS
& you Can / Will Have Together. "You can be the change in the world" Gandhi Spoke of being.
We Love Hearing From You

Click Here: You will be whisked off to our

Better Tomorrows

GUEST BOOK..

Just click Links and it will take you to the Guest Book sign in button
Hear Chuck Swindoll one Great Minister



BIGGER STILL




The sacrifices of God are a broken spirit: a broken and contrite heart, O God, thou wilt not despise. Psalm 51:17




Lord, I give you my heart

To use according to Your will.

But make my way peaceful Lord

And my days quieter still.




But, my child, you don't understand my plan

Nor do you understand my ways.

There must be some troublesome times

And some pain amidst your days.




Child of mine, I'll take your heart,

But in love I must break it.

When I put it back together again,

Into something bigger I'll make it.




Lord, you're going to make my heart bigger?

Then fill it with love and kindness overflowing

So that others may see Thee in me

And marvel at Thee, Almighty and All-knowing.




So, my friend, in tenderness and in love God takes our hearts,

Breaks it and makes it according to His will,

With love inflowing and joy overflowing,

Into a channel of blessing bigger still.

Gene Griffin
You might think it silly now, but way back when, Nicholas Jonas was just twelve I was begging Christian stations to play his music, I said this kid is going to be Big, He is going places, hehe Wow was that an understatement. I wrote them (The Jonas's) and told them I would remove the photo / link if they wanted The Two Great Cd's at the time was and still is "Dear God" and "Joy to the world a Christmas Prayer" boy these are still timeless gifts hope you get one Oh the next year his Cd's took off and they were playing those Cd's all the time in the interim I put the Cd hook-ups on the Christian sites. God Bless
I have always valued the impute from readers, especially men and woman in recovery, Why.?. Because I feel as if we have come so far already, I mean, temptation on either side of us. Sometimes right in our families, some that may find joy in our falling. Regardless the struggle I believe God has given me the gift to empower His papers to make lives step into the Full Armor of God Daily, We have to deal with what is in the day right now! Because we cannot change ten minutes ago, we can't change a year ago, but we can know in the day we will strive to make our lives a beacon to those suffering and granted there are many. I would rather bring one man to the cross then anything else in this journey. We have the power to help those, right around us, make it happen today, you can do this!
Better Tomorrows
85-366 Heather lane.
Coachella, California. 92236
323-907-8212 (Cell)
E-Mail: SetFreeCompton@USA.com < Prayer Requests
E-Mail: SpiritualAdvisor@consultant.com < Your Story

You can sing up for text devotions by texting the request to that number listed of course we post email devotions and the papers I will list the main address presently, that address has links to everything, have any questions, concerns, Prayer requests please submit then to the Aim account @ BTEM1985@Aim.com all other mail can go to the Main account BetterTomorrows@Live.com

Better Tomorrows
Http://BetterTomorrows.Tripod.com